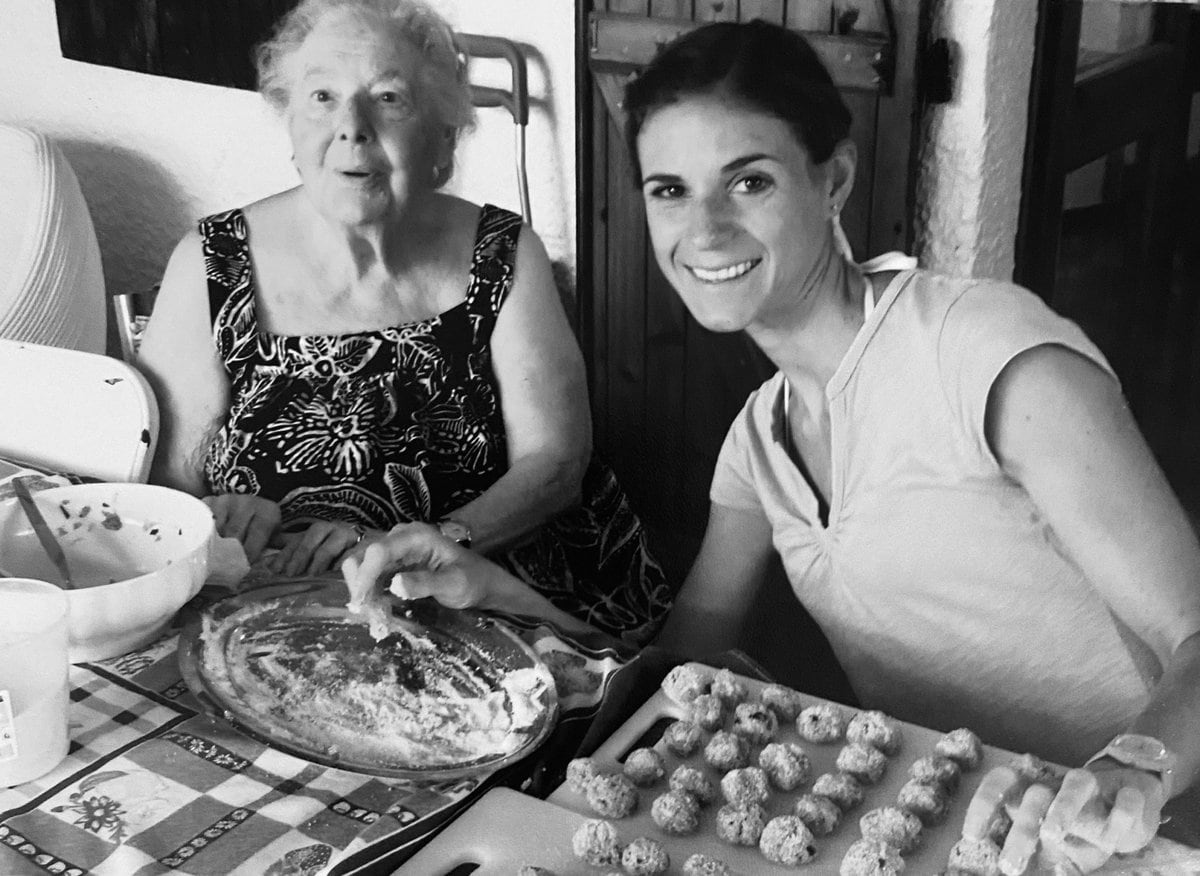 This story goes with yesterday's post about my Nonna Laura's famous polpette (meatballs) con sugo al pomodoro.
In this photo we sit with our hands covered in breadcrumbs as we roll spoonfuls of prepared meat. Nonna taught me how to properly roll the meat her "secret way" creating perfectly round bite size polpette. It's in the way you cup your hands and gently move them in a circular motion without applying too much force. Maybe one day I'll show all of you?
Beyond the technique, the real magic lies in the love that goes into preparing each individual one (made with Amore). These polpette are soft and tender, tomato sweet and hearty meaty, balanced in all the right ways and melt in your mouth. It's no wonder we devoured pan fulls after long mornings swimming and playing mermaids and superhero's at the beach.
Her hands made them. Her love was in them. When I ate them I felt her love. 
When I make them now I feel her angel spirit love around me. I make them with the love she gave me and sprinkle in some of mine. My children eat them. They feel my love (even though they may not realize it directly, yet, and that's okay). The circle of life continues tying past generations to future ones with these tiny round polpette.
With Amore we cook, con Amore we eat, and that's the Italian way. If you ever sit at the table with an Italian and they tell you to "Mangia! Mangia!" (eat) that's their way of giving you love. 
That's what I mean when I say "Made with Amore" at the end of all my recipes. It's not cheesy peasy it's Italian tradition.
Written with Amore,
Elena 
↩️If you want to learn a little more about Nonna Laura's hands read a previous Saturday Story called-"Hands".